A Perfect Catch
Player: Eisenhower 'Ike' Jelinek
Position: Goaltender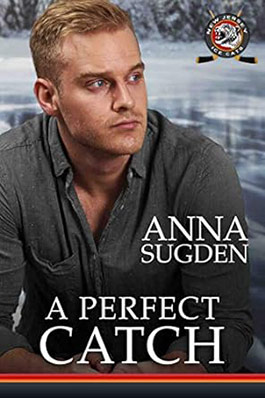 NEW COVER!
Book 3 of the New Jersey Ice Cats series
February 2015
He's the perfect catch…for now!
When it comes to romance, Tracy Hayden is not looking for a rematch. She's had epic passion—and problems!—with professional hockey player Ike Jelinek. Brilliant on skates and magic in bed, his too-traditional-for-her views were like a bucket of ice water on their affair.
Then an injury takes Ike out of the game, and everything changes. Suddenly he needs her services-providing business—even though he once claimed it was their biggest problem. Tracy's determined to be professional, despite the sizzling attraction between them that won't go away. Maybe they need a second fling to fix that!
RT 4 Stars! "Sugden's novel is fun, in spite of Ike sustaining an injury. The quirky, fun hockey players add lots of color to the story and the chemistry between Ike and Tracy is seriously hot."

A preview of the excerpt on Amazon should have opened in a new window. If you do not see that window, click on the button below to access the excerpt.