A Perfect Compromise
Player: Jean Baptiste 'JB' Larocque
Position: RIght Wing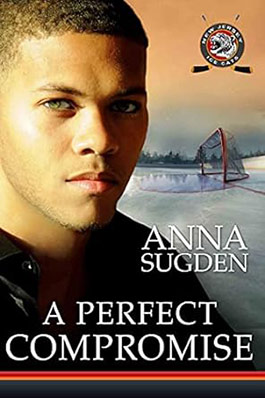 Book 4 of the New Jersey Ice Cats series
February 2016
Theirs is a game of give-and-take…
Schoolteacher Issy Brandine has a plan to build a stable, secure future for herself. No settling for second-best. Anything more than a sultry Caribbean fling with hotshot hockey star Jean Baptiste Larocque isn't part of the plan. A New Jersey Ice Cat with the ultimate hockey trophy in his sights won't fit into her low-key lifestyle. Except a surprise pregnancy changes everything.
Issy knows her child deserves more than a part-time dad. With JB's eyes on the championship that will redeem his career, compromise is out of the question. But love—and the baby between them—might prove that nothing is impossible.
A preview of the excerpt on Amazon should have opened in a new window. If you do not see that window, click on the button below to access the excerpt.