Available Now!

Can you read just one?

A mouthwatering selection of six holiday-themed, bite-sized romances featuring players from her popular hockey romance series, The New Jersey Ice Cats.

A Perfect Party (Christmas)
Just Good Friends?
A Perfect Lucky Charm (St. Patrick's Day)
There's no such thing as luck!
A Perfect Disguise (Halloween)
Who's the lady behind the mask?
A Perfect Reunion (Thanksgiving)
A day of thanksgiving?
A Perfect Storm (Winter)
Snowbound!
A Perfect Bouquet (Valentine's Day)
Anything, but red roses!
February 13, 2018

A Valentine's Treat!
Not only is it February already, but it's almost halfway through the month, with Valentine's Day tomorrow! Here in Cambridge, the weather is still very cold, but the green shoots are popping out of the ground and the nights are already beginning to draw out.
Thankfully, for us and our cats, the various remodelling and redecorating projects at Chez Sugden are now complete. We love everything that's been done by our wonderful tradesmen, but are glad to have finished with all the disruption.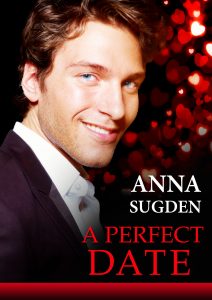 For me, that's meant I can write in peace! And I've been beavering away at several new projects — some Ice Cats and some not — which I look forward to sharing with you soon.
One thing I have been working on are some new holiday-themed Ice Cats' short stories, in response to your lovely feedback about the ones I wrote for Halloween and Thanksgiving, and your kind requests for more. Yes, there will be another Ice Cats' Short Story Anthology released soon, featuring the most recent stories, so don't worry if you've missed the ones posted. Stay tuned for more on that soon.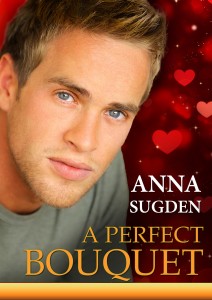 In the meantime, as a special Valentine's treat, I have put a new, FREE, Valentine-themed short story — A Perfect Date — up in the For Readers' section. And, as a bonus, I have also put up A Perfect Bouquet. These 2 FREE short stories will only be available for a short time, so be sure to head over there and download them before they disappear!
Happy Valentine's Day and Happy Reading!
---


Hello and welcome to my lovely website! I hope you'll stay awhile and have a look around. Help yourself to a cup of tea and some delicious nibbles from the table, while you check out what's new. All the Extras are now in two new sections. For Readers, has all the fun information about the research I did for my New Jersey Ice Cats series, shoes, photos and much more. For Writers, is where you'll find the information on the workshops I've given, articles I've written and downloadable handouts too. If you'd like to see something added to the site, or you want to chat to me about anything at all, please click on Contact Anna.
If you'd like to receive my newsletter, please sign up here. I promise you won't be bombarded with emails - just an occasional update on new book releases!
Tweets by @AnnaSugden