Available Now!



Featuring A Perfect Grey Christmas
(A New Jersey Ice Cats Novella)

It's getting hot in the kitchen!

Concussion issues forced Ryan Grey to give up hockey and his dream of winning the Stanley Cup. Now a successful restauranteur, the former Ice Cat has been shortlisted to compete for the ultimate prize in cooking - the right to cater the Ice Castle Charity Ball this Christmas. If only the event organizer wasn't his former business partner, the woman he once loved, who left him to marry an English lord.

Even though Lydia Pedley had very good reasons for letting Ryan down, she now has the chance to make things right by helping him win this prestigious contest. Only she didn't plan on things heating up between them again. Can she convince him to forgive her for the past, so they can have a perfect future together?
May 15, 2019

A Perfect Selection 3 is Here!
A number of my lovely readers have been asking when they can get A Perfect Selection 3, with all the latest New Jersey Ice Cats' short stories. I had to wait until I had five new stories — mainly so I could write the final one — but now that I've done that … A Perfect Selection 3 is here!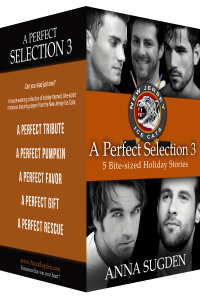 A mouthwatering selection of five holiday-themed, bite-sized romances featuring players from the New Jersey Ice Cats.
Can you read just one?
This collection features Halloween, Thanksgiving, Valentine's and New Year's Eve short stories, as well as the brand new Memorial Day short story, A Perfect Tribute.
A Perfect Pumpkin (Halloween), A Perfect Favor (Thanksgiving), A Perfect Rescue (New Year's Eve) and A Perfect Gift (Valentine's Day) have all appeared on my website as limited time promotional give-aways, but this is the first time A Perfect Tribute has been available.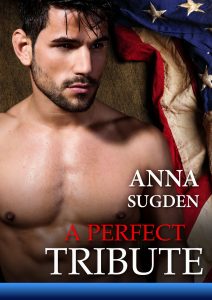 Never Forget
For wounded military veteran, Naomi Como, Memorial Day is about more than barbecues and beer. She's all for celebrating life and freedom, but she wants to mourn her fallen friends her own way. Can a hot hockey player convince her that living her life to the full is the perfect tribute to those she's lost?
Of course, my first two NJ Ice Cats' anthologies are still available, A Perfect Selection and A Perfect Selection 2. Great for when you need a little pick-me-up and you only have a short time to read a story.
Go ahead and treat yourself!
Happy Reading!
---


Hello and welcome to my lovely website! I hope you'll stay awhile and have a look around. Help yourself to a cup of tea and some delicious nibbles from the table, while you check out what's new. All the Extras are now in two new sections. For Readers, has all the fun information about the research I did for my New Jersey Ice Cats series, shoes, photos and much more. For Writers, is where you'll find the information on the workshops I've given, articles I've written and downloadable handouts too. If you'd like to see something added to the site, or you want to chat to me about anything at all, please click on Contact Anna.
If you'd like to receive my newsletter, please sign up here. I promise you won't be bombarded with emails - just an occasional update on new book releases!
Tweets by @AnnaSugden