Available Now!

Is there really life after hockey?

If there's one thing Scotty Matthews know, it's hockey. Unfortunately, the former New Jersey Ice Cats captain isn't proving successful at life after hockey. His wife's left him and he's lost his post-ice job as a media commentator. All he's got now is a big, empty show house.

If there's one thing Sapphire Houlihan knows, it's that she never wants to be tied down to anyone or anything ever again. Unfortunately for her, a wonderful one-weekend distraction with Scotty turns into something much more complicated … Because he's a guy who wants way more than one weekend.
November 23, 2017

It's Beginning to Look a Lot Like …
Not quite yet!! Not until December 1st, in our house anyway. But, we will be going to pick out our tree at the weekend and we plan to have the decorations up in good time.
Autumn is definitely with us. Even though Bonfire Night (Nov 5th) has been and gone, the air smells like November. The weather is turning colder and the leaves have pretty much all fallen. It's another beautiful, crisp, sunny day here in Cambridge (after some pretty yucky grey days), but the heating is on and the cats are curled up under the radiators.
Happy Thanksgiving to all my American readers. Wishing you and yours a wonderful holiday. And for all my readers around the world, I'm very thankful for you!
If you'd like a quick treat, for those precious few moments amid the holiday hubbub, check out my newest Thanksgiving-themed NJ Ice Cats short story, over in the For Readers section, A Perfect Favor (or, if you prefer the English spelling, A Perfect Favour! – Yes, a true Two Nations Divided!), which you can download for free.
I've also put up my other two Thanksgiving-themed short stories – A Perfect Picnic and A Perfect Reunion – so that's 3 FREE short stories to treat yourself to. But be quick – they'll only be around for a couple of weeks.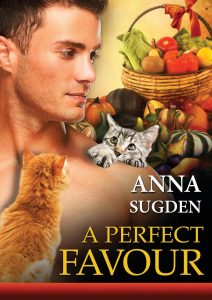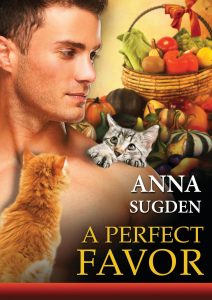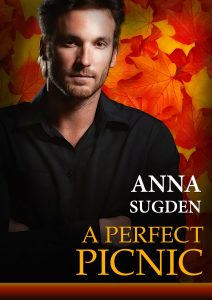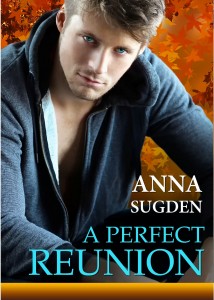 Happy Thanksgiving, Happy November and Happy Reading!
---


Hello and welcome to my lovely website! I hope you'll stay awhile and have a look around. Help yourself to a cup of tea and some delicious nibbles from the table, while you check out what's new. All the Extras are now in two new sections. For Readers, has all the fun information about the research I did for my New Jersey Ice Cats series, shoes, photos and much more. For Writers, is where you'll find the information on the workshops I've given, articles I've written and downloadable handouts too. If you'd like to see something added to the site, or you want to chat to me about anything at all, please click on Contact Anna.
If you'd like to receive my newsletter, please sign up here. I promise you won't be bombarded with emails - just an occasional update on new book releases!
Tweets by @AnnaSugden