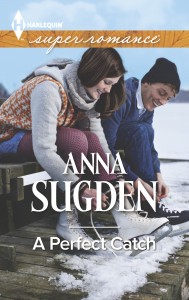 To celebrate the launch of A Perfect Catch — book 3 in my New Jersey Ice Cats series — I'm taking part in a book blast tour with a difference. You have the chance to read Chapter 1 for FREE! The first 15 stops on the tour have exclusive excerpts. Read them in order and you will read the whole of the first chapter! Visit all 25 and you have a chance to win some fantastic prizes!
One randomly drawn winner, via Rafflecopter, will receive a $15 Amazon gift card. FOUR lucky winners will receive a signed copy of A Perfect Catch and FOUR more winners will win an exclusive New Jersey Ice Cats notebook.
The tour stops are here (in order):
1: Romance Novel Giveaways
2: Flirting with Romance
3: Musings and Ramblings
4: Unabridged Andra's
5: Booklover Sue
6: Maureen Musings
7: From Me to You … Video, Photography, and Book Review
8: A Book Addict's Delight
9: Kaisy Daisy's Corner
10: Laurie's Thoughts and Reviews
11: Shooting Stars Reviews
12: Jen's Reading Obsession
13: Long and Short Reviews
14: Welcome to My World of Dreams
15: It's Raining Books
16: Wickedly Wanton Tales
17: Beyond My Writing Space
18: Books to Light Your Fire
19: Yeah Books!
20: The Snarkology
21: booknerd
22: Queen of All She Reads
23: SBM Book Obsession
24: Reviews by Crystal
25: Not Now…Mommy's Reading
Thank you to all the wonderful blog hosts who have kindly agreed to take part and to Goddess Fish promotions for organising the tour! Happy reading and good luck!