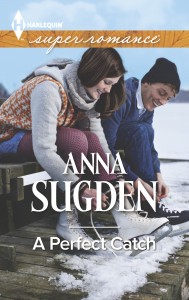 It's been a lovely week, here in Cambridge, with glorious sunshine every day. There is still a nip in the air to remind us that it's still only March, but the snowdrops, daffodils and crocuses are out and the cherry trees are beginning to flower, so spring is definitely on its way. Hope it's lovely where you are — that the snow has melted in North America and it's not too hot Down Under!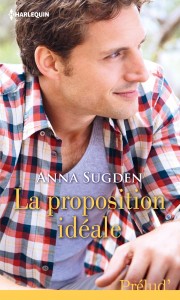 Thank you for your amazing support during February, with the launch of A Perfect Catch and La proposition idéale. Thanks to your purchases, A Perfect Catch hit #1 in Canada and #4 in the USA and La proposition idéale was a top 50 ebook in France!
Thank you too to all my new readers who discovered A Perfect Party in Tiny Treats: A Holiday Collection (still available and still free!) and decided to buy the other New Jersey Ice Cats books.
I'm hard at work on book 4 – tentatively titled A Perfect Choice – and enjoying putting reader favourite Jean-Baptiste 'JB' Larocque through his paces. This book is scheduled to be out in early 2016. I know that's a long wait, but I'm a slow writer and want to make sure A Perfect Choice is the best book it can be.
Don't worry, there will be several NJ Ice Cats short stories to bridge the gap – starting with A Perfect Lucky Charm, which is in Tiny Treats 2: A St. Patrick's Day Collection.
A Perfect Lucky Charm introduces readers to a new Ice Cat – Patrick 'Paddy' Mullroney – who isn't Irish, despite his name, and doesn't believe in luck! Until the shamrock from green-eyed beauty Shayla Friel's ear-ring drops at his feet. Could St. Patrick's Day be lucky for him, after all?
Enjoy the rest of the month and don't forget to keep an eye out for a special extra treat in a few days!