A number of my lovely readers have been asking when they can get A Perfect Selection 3, with all the latest New Jersey Ice Cats' short stories. I had to wait until I had five new stories — mainly so I could write the final one — but now that I've done that … A Perfect Selection 3 is here!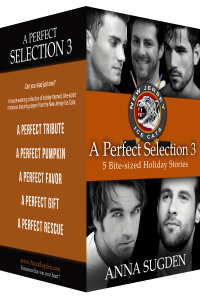 A mouthwatering selection of five holiday-themed, bite-sized romances featuring players from the New Jersey Ice Cats.
Can you read just one?
This collection features Halloween, Thanksgiving, Valentine's and New Year's Eve short stories, as well as the brand new Memorial Day short story, A Perfect Tribute.
A Perfect Pumpkin (Halloween), A Perfect Favor (Thanksgiving), A Perfect Rescue (New Year's Eve) and A Perfect Gift (Valentine's Day) have all appeared on my website as limited time promotional give-aways, but this is the first time A Perfect Tribute has been available.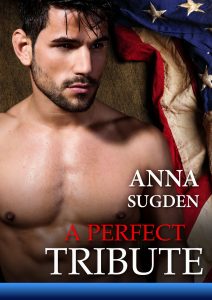 Never Forget
For wounded military veteran, Naomi Como, Memorial Day is about more than barbecues and beer. She's all for celebrating life and freedom, but she wants to mourn her fallen friends her own way. Can a hot hockey player convince her that living her life to the full is the perfect tribute to those she's lost?
Of course, my first two NJ Ice Cats' anthologies are still available, A Perfect Selection and A Perfect Selection 2. Great for when you need a little pick-me-up and you only have a short time to read a story.
Go ahead and treat yourself!
Happy Reading!