This promotion has now ended. But A Perfect Selection is available for only 99c.
Great news! My delicious anthology of six NJ Ice Cats short stories – A Perfect Selection – is now available on iBooks! And, it's FREE until the Stanley Cup is won, so download your copy now.
To order, simply click on the image below.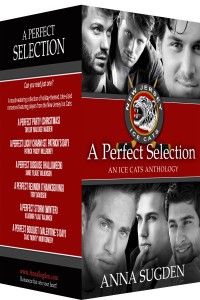 Don't forget, it is still free on Kindle, Nook and Kobo too.