Thank you once again to all my lovely readers who have told me how much they enjoyed by seasonal free reads over Halloween, Thanksgiving, Christmas and New Year. What better gift could I receive than to know I've made you happy with a fun read?
With Valentine's Day around the corner, it's time for a new promotion and a new short story. Hop on over to my For Readers section and check out the 3 FREE Valentine's-themed reads, including this year's new story – A Perfect Gift.
The inspiration for this story, featuring a sawdust heart or sweetheart pin cushion, came from a friend. Some of you will have seen on my Facebook page that I took part in a project to commemorate World War 1, which involved decorating a sawdust heart. You can find out more about this amazing project here: www.ww1hearts.co.uk.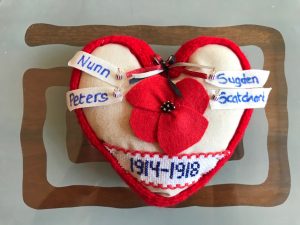 This is my humble effort, which honours those who served from Doc Cambridge's family – hence the four surnames.
My friend. Michelle, mentioned that she'd rescued a vintage heart from a box at a fete, which sparked my imagination! So, Tom and Karly's story was born.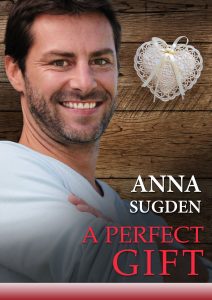 Found: A heart in need of love
When Ice Cats' forward, Tom Adamson, finds a forlorn, vintage sweetheart pin cushion at a Manhattan flea market, he doesn't expect to have to battle lovely antiques' collector, Karly Jacobs for it. The decorated sawdust heart will make the perfect present for his grandmother. But could a change of plan make it a perfect Valentine's gift instead?
As well as A Perfect Gift, I am also giving you another chance to download A Perfect Bouquet and A Perfect Date.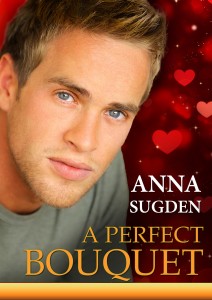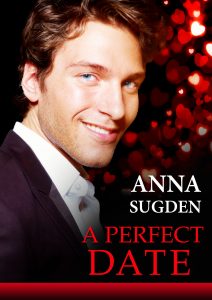 But you'll have to be quick – they're only available for a short time!
Happy Valentine's Day and Happy Reading!