I hope it's been a glorious summer — or pleasant winter, depending on your hemisphere — where you are. It's been so lovely here that we're actually desperate for rain! (no sooner did I type that, than the heavens opened and our garden and allotment got a much needed watering!)
Exciting news this month, starting with a new NJ Ice Cats' short story!
A while back, I asked on my Facebook page (which, of course, you all have liked … if not here's the link <g>) which holidays you would like to see a short story for. Top of the list was July 4th. Always happy to fulfill my lovely readers' requests, I set about coming up with a suitable short story to ease the hockey drought of the summer months.
Introducing … A Perfect Contest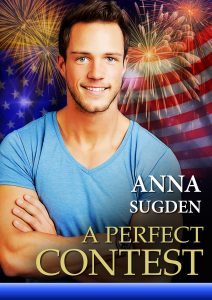 Secret crushes … unfinished business!
The last thing Ally Finnon wants is to strut her stuff in a swimsuit and patriotic head-dress for the annual Miss Firecracker contest. But she'll lose her job if she doesn't.
The last thing recently divorced, Ice Cats' forward, Jordan 'Match' Matcheson, wants is to interrupt his summer break and judge a beauty contest. But he drew the short straw, literally.
Could this finally be the chance for the former high school friends to get together and make sparks fly?
Make sure you hop over to my For Readers' section and download your FREE copy of A Perfect Contest. Remember it will only be available during July!
Stay tuned for more NJ Ice Cats' short stories coming soon.
In other news – look what arrived recently!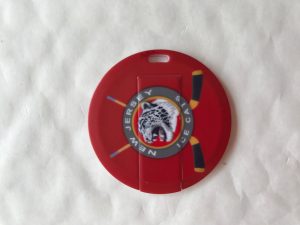 Aren't they beautiful?
Puck-shaped, NJ Ice Cats' flash drives – perfect for giving away my short stories to lucky winners!
Stay tuned – I'll be doing a 'Bored Without Hockey' summer giveaway of several of these shortly!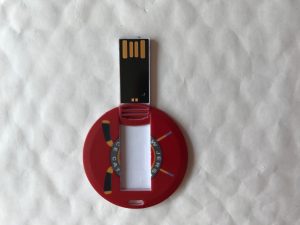 Many thanks to USB Memory Direct who made these beauties for me. Check out their website for more fabulous, personalisable, promotional flashdrives – www.usbmemorydirect.com.