This promotion is now over!
Hockey season is back and so are the New Jersey Ice Cats!
By popular request, I am offering my lovely readers another FREE holiday-themed Ice Cats' short story. With Hallloween around the corner, I couldn't resist something pumpkin-spiced!
Meet Ice Cats' forward, Logan Halliday!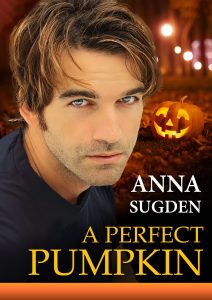 No tricks — just a treat!
When sports' journalist, Frankie Ellerton, agrees to help her sister at the pumpkin festival, the last person she expects to see is the sexy hockey player with whom she had a one-night-stand. Ice Cats' forward, Logan Halliday, knows the Stanley Cup celebration he shared with Frankie was special, but she insists their relationship must now be strictly business. With his niece as chaperone, maybe he can carve more than the perfect jack o'lantern — a fresh start with Frankie.
But that's not all.
As a special treat, you have a chance to download not one, not two, but three Halloween short stories!
Yes, for the next few weeks, I am also making both A Perfect Plan and A Perfect Disguise available for FREE.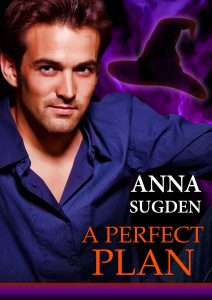 Who says zombies aren't romantic?
Ice Cats' forward, Drake Spencer, hopes his plan to take his nephew trick-or-treating will finally break the ice with his lovely neighbour. Unfortunately, Gertie Noakes is having a bad Halloween; she burned the cookies she promised to bake for her daughter's class. The last person she needs to find on her doorstep is the sexy, hockey player she's been trying to steer clear of. Can a quick change of plan help Drake win Gertie over?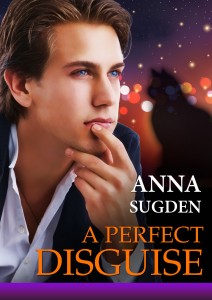 Who's the lady behind the mask?
Ice Cats' forward, Jamie 'Blade' Wilkinson thinks his neighbour, pretty schoolteacher, Daisy Carturo, is too good for him. She deserves better than a man with his dark past. When he meets sexy Catwoman at a team charity event, he thinks he's found a more suitable woman to date. So why does she make him think about Daisy? If only he could have the best of both worlds.
To download, simply click on the cover of the short story you want to read.
Remember these are only free for the next couple of weeks and then they'll be gone!
Happy Halloween and Happy reading!