*This promotion has now ended*
Yes, the New Jersey Ice Cats are back!
For a limited time only, you can download A Perfect Plan for FREE! Simply click on the cover below.
This is Ice Cats' forward, Drake Spencer's story.
Who says zombies aren't romantic?
Ice Cats' forward, Drake Spencer, hopes his plan to take his nephew trick-or-treating will finally break the ice with his lovely neighbour. Unfortunately, Gertie Noakes is having a bad Halloween; she burned the cookies she promised to bake for her daughter's class. The last person she needs to find on her doorstep is the sexy, hockey player she's been trying to steer clear of. Can a quick change of plan help Drake win Gertie over?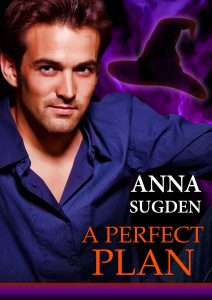 I hope you enjoy Drake and Gertie's story.
Don't forget, you can catch up on all the NJ Ice Cats' short stories so far in A Perfect Selection – click here for buy links.